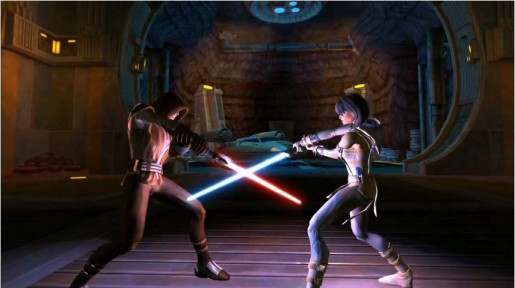 After opening their servers just this past Tuesday, Star Wars: The Old Republic has received over one million new subscriptions making it the fastest growing MMORPG in history.
According to a press release on the SWOTOR site there have been to date:
Over 60 million in-game hours – roughly equivalent to watching all six Star Wars movies over 4 million times
Over 850,000 Sith Warriors and over 810,000 Jedi Knights created
Over 260 million quests completed
Over 44 million PvP battles
Over 9 million space combat missions completed
Over 3 billion NPCs killed
With the purchase of the game comes 30 free days of access to the servers, but after that trial period is up it's going to cost you $14.99 per month, $41.99 per three months, and whopping $77.94 for six months. It's no different than other MMORPGs like World or War Craft (which SWOTOR stole the title of fastest growing MMORPG from) that charges about the same, but there might be a dip in the number of users after the 30 day trial is up.
It's a good sign for Bioware's latest game since the numbers have shown quite a significant increase since early release. But we can't forget that there have been some casualties in this event. Sony Entertainment Online's Star Wars Galaxies ran for over eight years opening their servers June of 2003 and closing their doors just two weeks ago.
The old vanguard of Star Wars Galaxies has lost a home, but perhaps they've found another in the Old Republic.